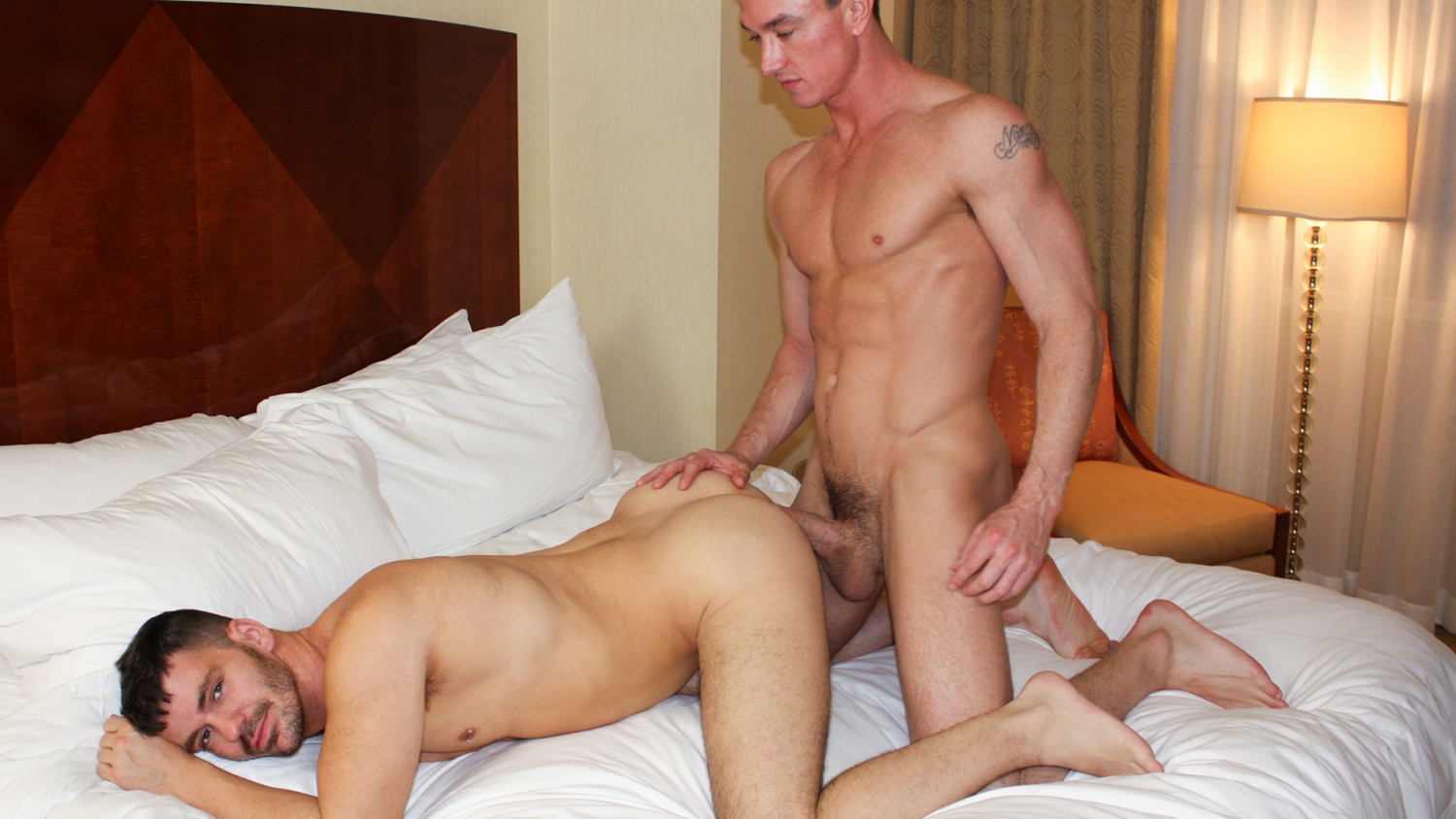 Cade Maddox & Brogan Reed: Bareback Road Trip Model Search
Muscle studs Brogan and Cade make out on their knees in bed, still wearing their revealing underwear. Brogan can't help but grope Cade's massive cock through the pouch, and he gasps loudly as Cade pulls his head to one side to suck on his neck. Cade's big dick is soon in Brogan's mouth, guiding him with a hand behind his head, while Brogan jerks his own cock.
Back on the ...
Read more
Back on the bed, Cade returns the favor, sucking Brogan's nicely curved meat while the stud lays back against the pillows. Cade causes Brogan to spasm and his eyes to roll back while licking his tight nuts and shaft.
Cade plunges his cock into Brogan, the speed of the Cade's pounding causing Brogan's pecs to bounce. Brogan can't get enough. As Cade jockeys his ass from behind, Brogan slams his hips back into Cade's cock.
The two finish in missionary position, with Brogan launching a serious load of cum up past his head and all over his chest and abs. Cade leans in for a kiss, still balls deep in a very happy hole.