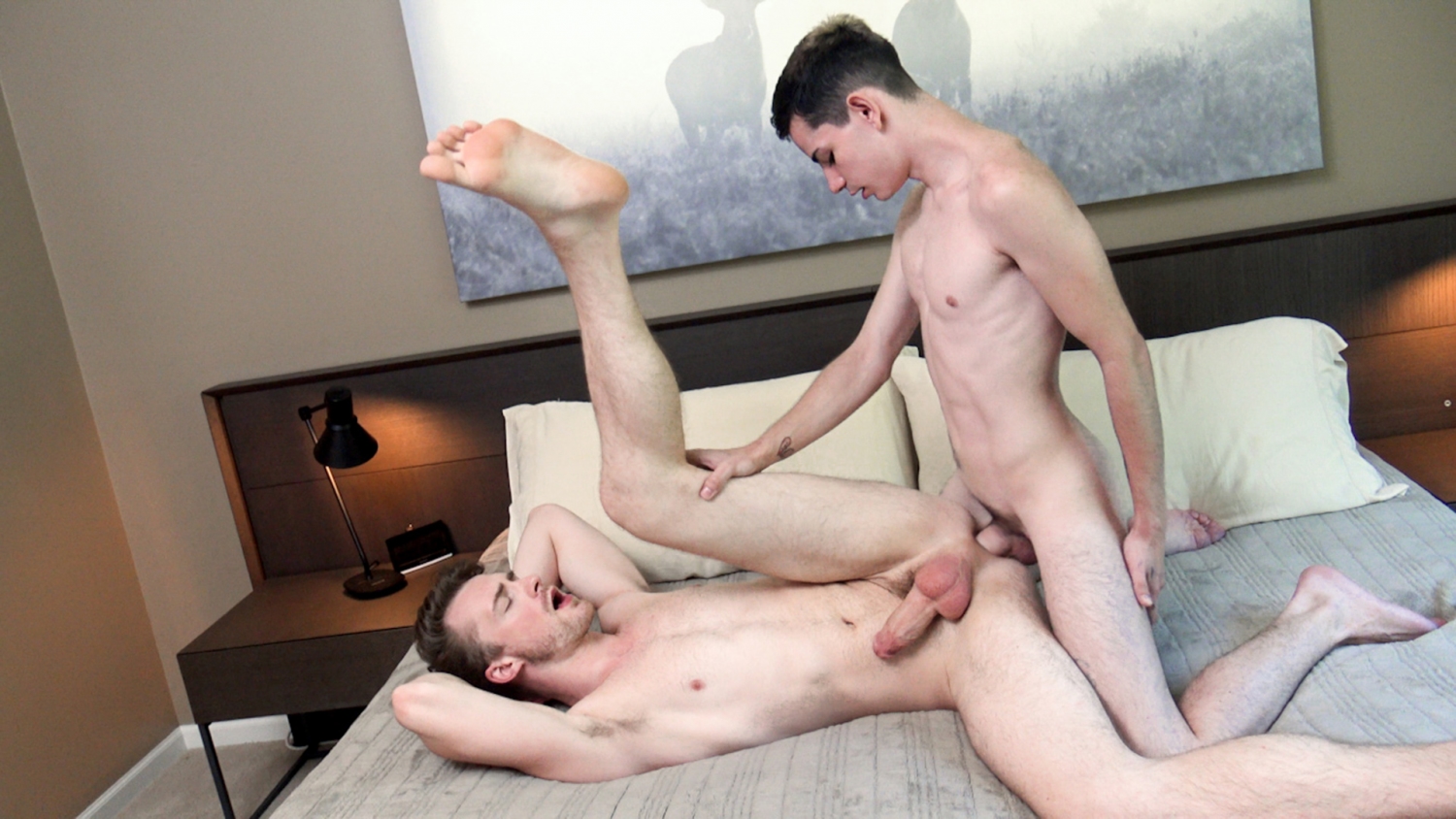 Cole Blue & Eli Bennet BAREBACK
Cole Blue and Eli Bennet are two of the cutest guys working in the industry at the moment, so seeing them together is ever-likely to get viewer pulses well-and-truly racing.
They kiss passionately. ...
Read more
They kiss passionately. Tall, well-built Cole grinds his crotch into shorter boy, Eli, his impressively large dick throbbing and bulging in his tight-fitting underpants. Lustful sparks are already flying…
Eli drops to his knees to hungrily suck and service Cole's perfect penis. Cole gasps appreciatively, astonished by how good Eli's lips and tongue feel.
Cole squats on the bed and encourages Eli to continue to work his oral magic - this time on his hole. Eli obliges, rimming the taller twink's ass while gently jerking his rock hard dick.
Eli pushes Cole onto the bed and turns him around so that he can look down into his eyes as he slides his uncovered dick into him. Cole holds a leg in the air and grits his teeth as Eli starts to pound. The sight of these two, smooth, sexy twinks making love is remarkably hot. They stare lustfully into each others' eyes, smiling encouragingly, eager to please and keen to know they're doing okay by the other.
Cole squats on the bed again so that Eli can stand behind him and pound him really hard and deep. The thrusting speeds up and becomes more intense as Eli approaches the point of no return.
Eli blasts his thick load straight into Cole. He pulls his dick out and allows the creamy love-juice to trickle out slowly.