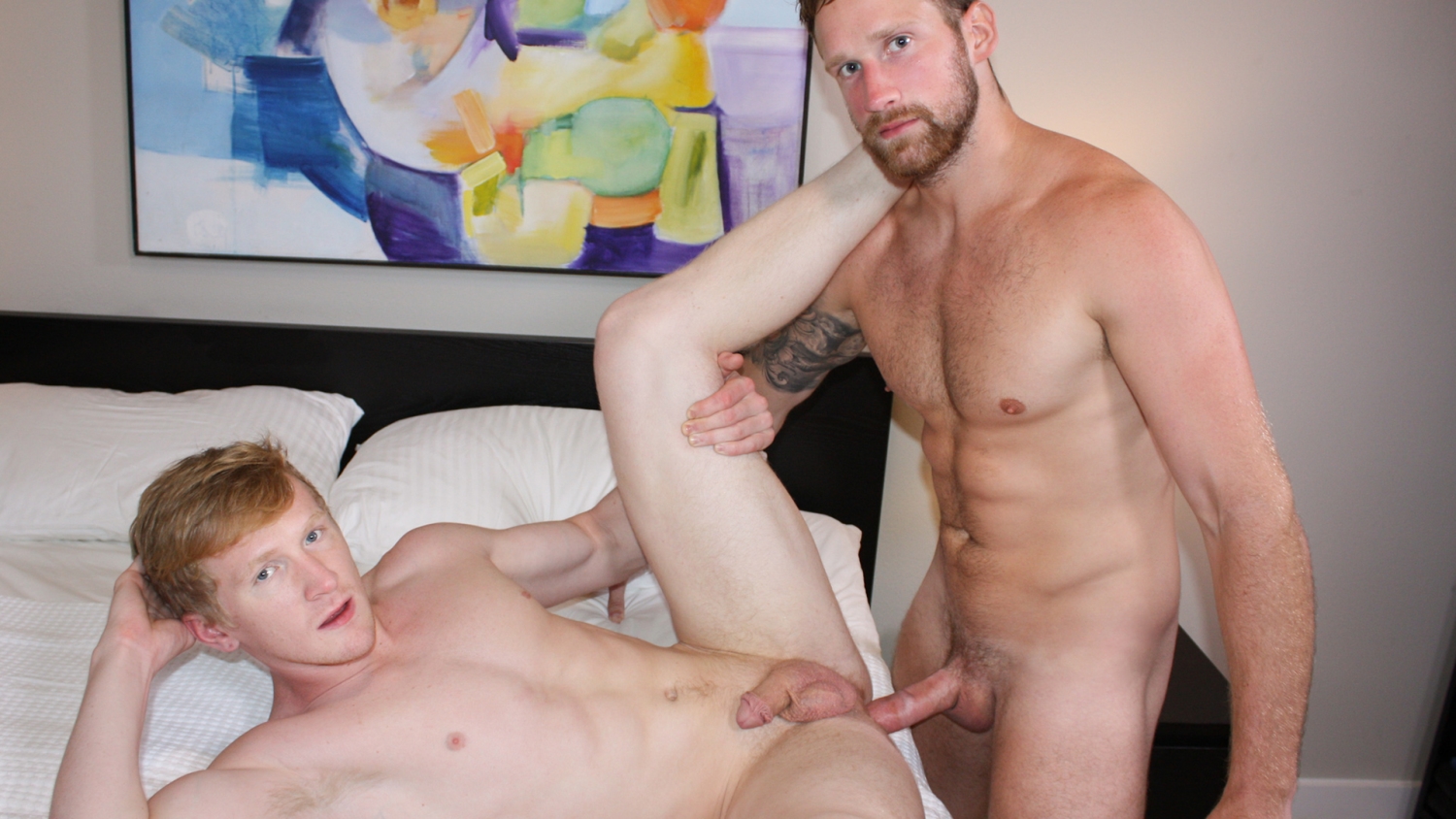 Logan Carter & Spencer Daley
Sometimes, we feel as if there's never been a time we didn't have a hand on our dick while watching Logan Carter fucking on camera. That model face and that Instagram influencer body are a potent combination, and porn (and we!) are the better for it.
But Logan hasn't ...
Read more
But Logan hasn't always been the object of our lust. There was a time before Logan was in porn—and this week, we're flashing all the way back to his very first scene with Jason Sparks Live, when Spencer Daley got to be the first to experience that muscle god perfection in Atlanta. "You're going to top for us today, and I think Spencer's excited," the interviewer says during the getting-to-know-you portion of the video. That turns out to be the understatement of the year.
Still in their briefs, Logan and Spencer are standing and making out, taking the time to run their hands over one another's bodies before Spencer drops to his knees to suck Logan's dick. "Fuck yeah," Logan whispers in disbelief, as Spencer's throat goes into overdrive. Spencer can't help himself—he keeps deepthroating Logan's thick cock, playing with his balls, and simultaneously stroking his hard muscles, reaching up to feel his perfect pecs.
Logan is more than willing to reciprocate! Sitting Spencer down on the edge of the bed, he kneels down and shows off his own cocksucking skills, then he pushes Spencer onto his back and rims his eager hole. He gets Spencer ready to take his dick, but there's no way Spencer could know just how hot a fuck Logan is about to throw him. On his hands and knees, with Logan pounding his ass, Spencer moans and whimpers in delight as his ass gets used.
Logan, meawhile, is fucking like a Greek god—back arched, pecs and abs rippling as he buries his dick deep in the willing bottom. Over and over and over, he's losing himself in the sensations of being buried balls deep. Eventually, he flips onto his back and watches as Spencer fucks himself, going slow and low on Logan's dick as he strokes. But no way is Logan going to just lay back and let a bottom use his dick. And definitely not for his first time in porn! Getting between Spencer's legs, he drives in hard and deep until Spencer can't hold his load back any longer. Seeing how he made the bottom cum drives Logan right to the edge, and he pulls out just in time to spray a massive load all over Spencer's abs and chest as he watches in amazement.