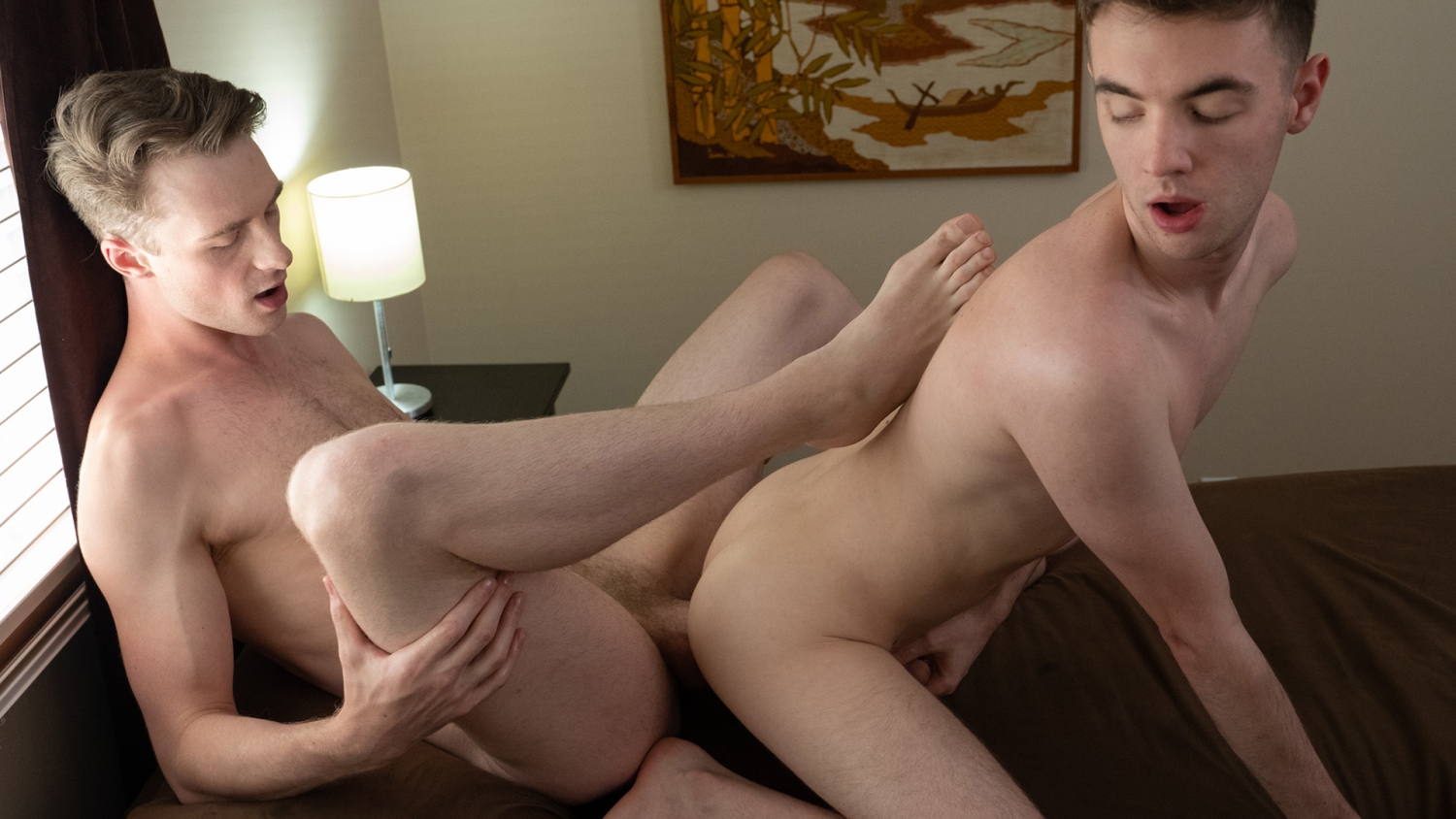 Lucas Ryder & Cole Blue bareback in Minneapolis
Cole Blue is happy to give some orders to Lucas Ryder. First, the shirtless hunk orders him to get up on the bed. Then his deep voice commands the twink to take his shirt and shorts off, before joining him.
Taking his own ...
Read more
Taking his own shorts off, Cole allows Lucas to rub his already impressive bulge as they make out, but it doesn't take long before Lucas moves from Cole's mouth to his chest to his cock. Holding his heavy balls in his hand, Lucas takes his time sucking that big cut dick before Cole joins him for some sixty-nine action.
The two men roll around on the bed, never letting one another's dicks leave their mouths. And then in that same spirit, they both take turns fucking each other bare. Cole eagerly thrusts his perfect bubble butt back on Lucas' cock, fucking himself deep while moaning and groaning. "Let me fuck you," he tells the blissed out twink, who happily gets on his back and takes Cole balls deep.
He pounds Lucas' ass for a while, then pulls out and roughly turns him around to spray jizz all over his face. Frantically stroking his own cock while he gets painted with cum, Lucas is sent over the edge when Cole starts fingering his sensitive hole, leaving his cum all over his stomach.