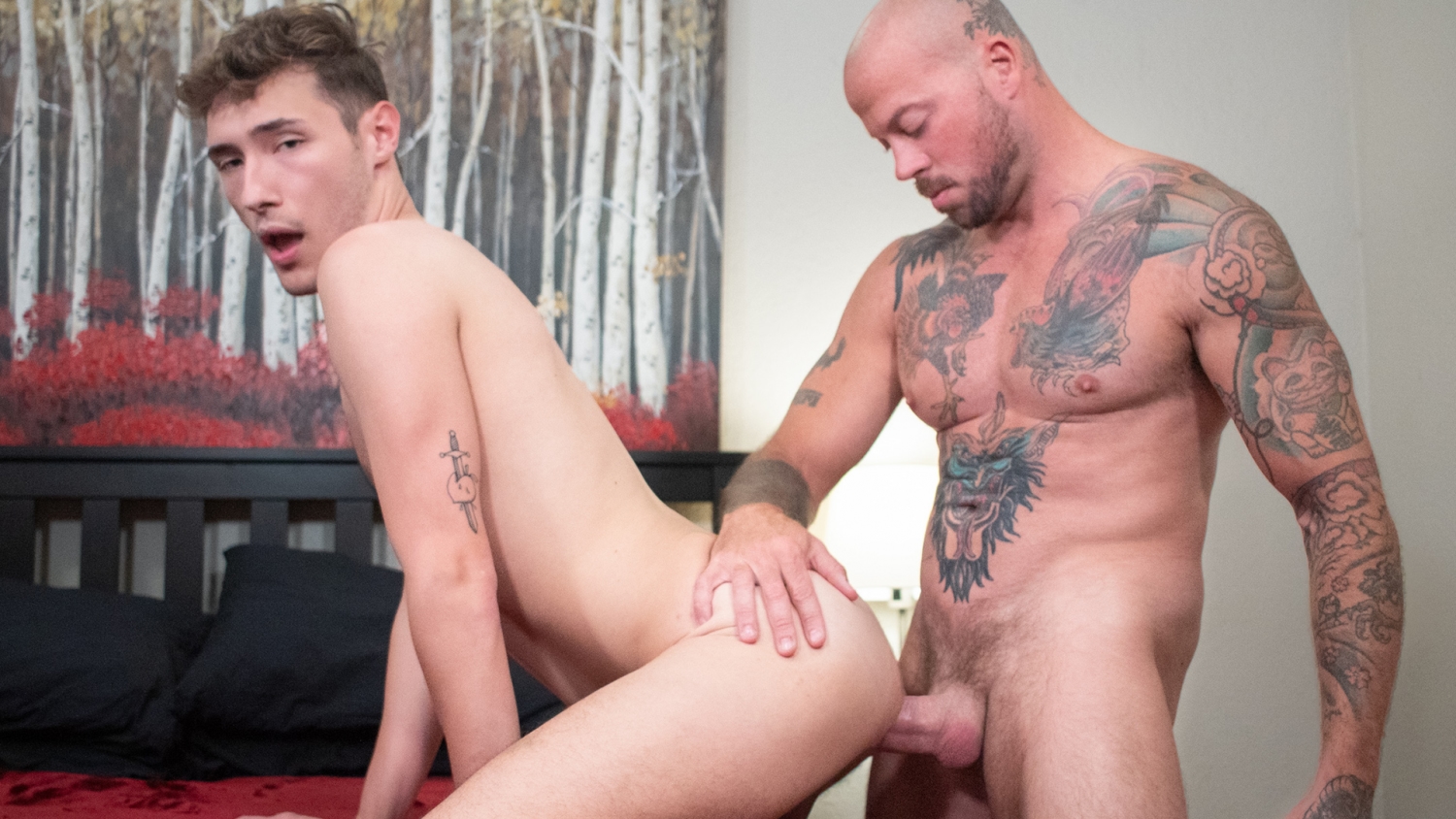 Sean Duran and Axel Black BAREBACK
Heavily-tattooed, dangerous hunk, Sean Duran is back - and this time he's been locked in an Atlanta hotel room with cute twink boy, Axel Black. It turns out it's Axel's first time on camera, and being paired with a dominant, hugely hung top like Sean, is gonna be one heck of a baptism of fire!
The chemistry is ...
Read more
The chemistry is off-the-charts. The men kiss passionately, bodies entwined on the bed. Axel excitedly rubs Sean's big dick and the top man responds by fingering the twink's tight, enticing ass.
Axel soon has his soft lips wrapped around Sean's meat. Sean smiles and parts his legs as his loins begin to fizz.
Moments later, Axel is squatting on the edge of the bed, groaning in deep, unadulterated pleasure as Sean's sleazy tongue probes his tight, trembling hole.
Sean is quick to get his raw rod inside the porn virgin's ass, repeatedly repositioning the boy to get the perfect bang-angle and thrusting with increasing speed and force. He wants to make sure that this is an encounter Axel will never forget.
Sean lies on his back and Axel squats over him, lowering himself onto the tattooed-hunk's dick and riding it enthusiastically while Sean whispers dirty words of encouragement.
Axel lies on his side as Sean repeatedly spears his powerful dick into the boy. Axel sighs and moans; his entire body quivers with overwhelming sexual arousal.
A few final thrusts send Sean over the edge. He pulls out as an arc of sticky spunk flies from his dick, entirely coating the young lad's balls. Of course, he can't resist pushing himself back in. Axel needs to walk away from his first filmed encounter knowing he's been well-and-truly used!