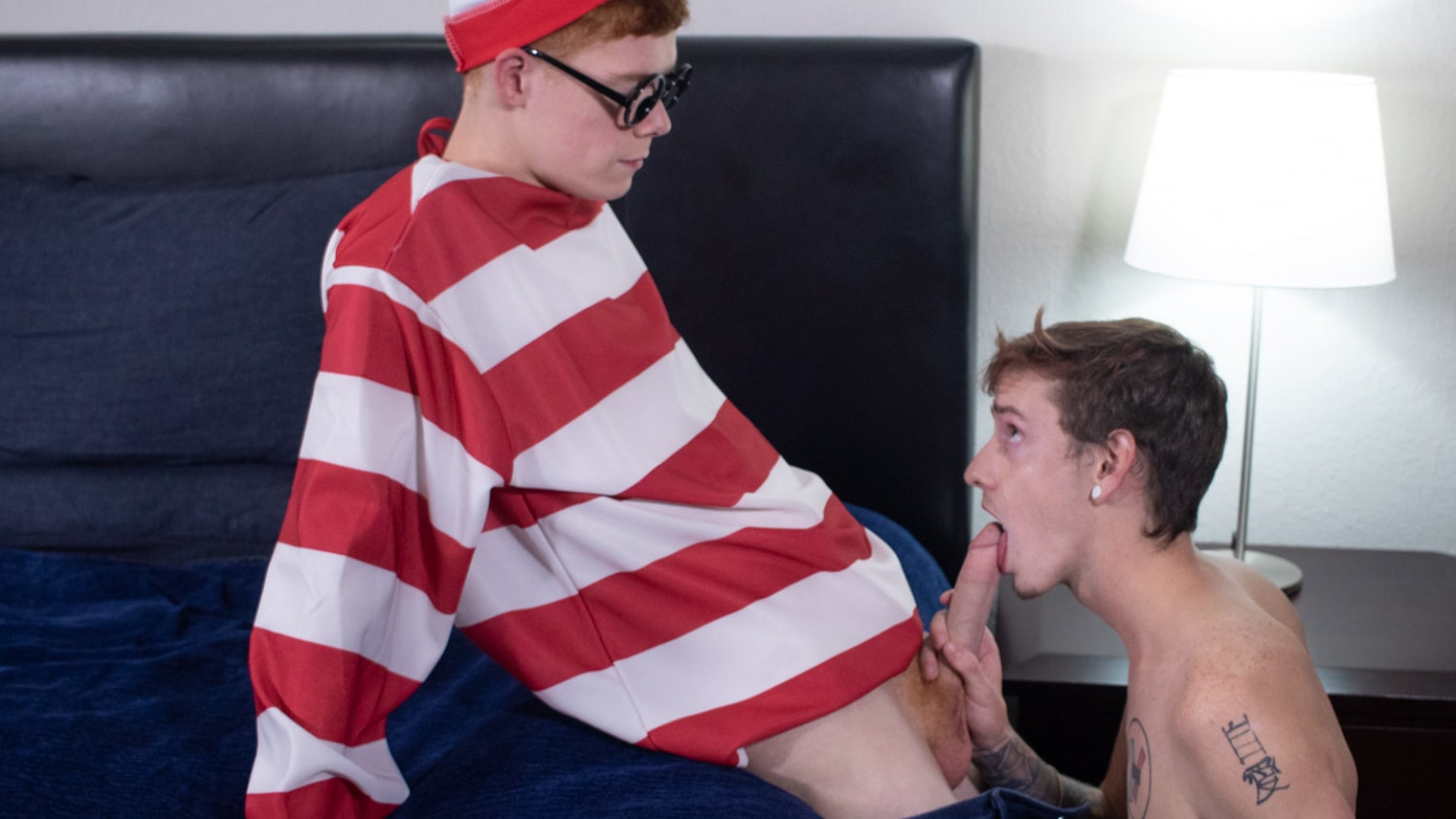 Where's Waldo, An XXX Parody
Waldo is a tricky man to find! He pops up in all kinds of places; hidden amongst crowds, trees, and buildings. Jason heads out with his camera to find him, catching glimpses of his iconic shirt and hat before he jets off again! But there is one thing that'll bring the slippery, slender man: a hot stud with a warm mouth and a tight hole!
Ashton Wayne makes ...
Read more
Ashton Wayne makes his Jason Sparks debut, taking Waldo's big cock in his mouth and down his throat. The freshman cocksucker is truly skilled at swallowing a dick, but Waldo's massive member proves a welcome challenge for him! Still, he perseveres, taking as much as he can as Waldo is caught between his lips, no longer interested in going unseen...
Waldo bends Ashton over, licking his smooth, tight hole, eager to pop the young man's porn cherry and give him his big, bareback cock! It's just as difficult for the new bottom to take it up his ass as it was down his throat, but Waldo takes his time, pushing it deep inside his hole. Waldo may be known for hiding in plain sight, but he loves nothing more than hiding his shaft deep in the bottom's hole, pumping it full of his seed!