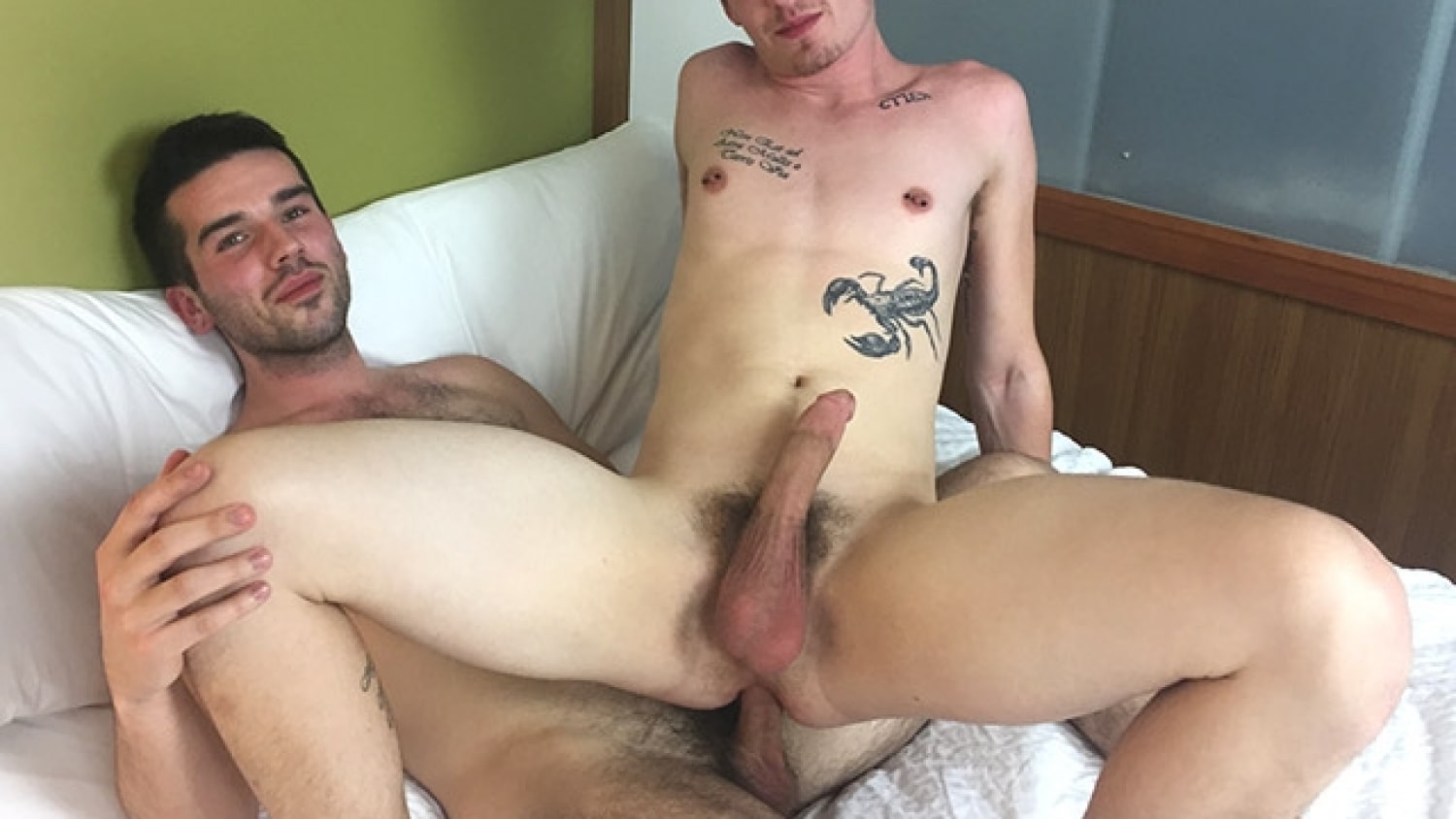 Aiden Wolfe & Devin Wager BAREBACK in San Antonio
Meet two new porn models today - Aiden Wolfe and Devin Wagner. Devin is a go go dancer with a bit of a wild side - he loves the outdoors but also loves public fucking. Hairy Aiden is also a fan of the great outdoors but doesn't mind finding himself in a pile of bodies for a good old gangbang.
The two boys ...
Read more
The two boys start kissing and then trade blow jobs - Aiden's cock is big and hard and Devin jumps on for a ride. That raw cock feels damn good in his ass and he cums all over his chest. The sight of which thrills Aiden who blows one of the biggest loads we've seen all year all over Devin's chest and face too.