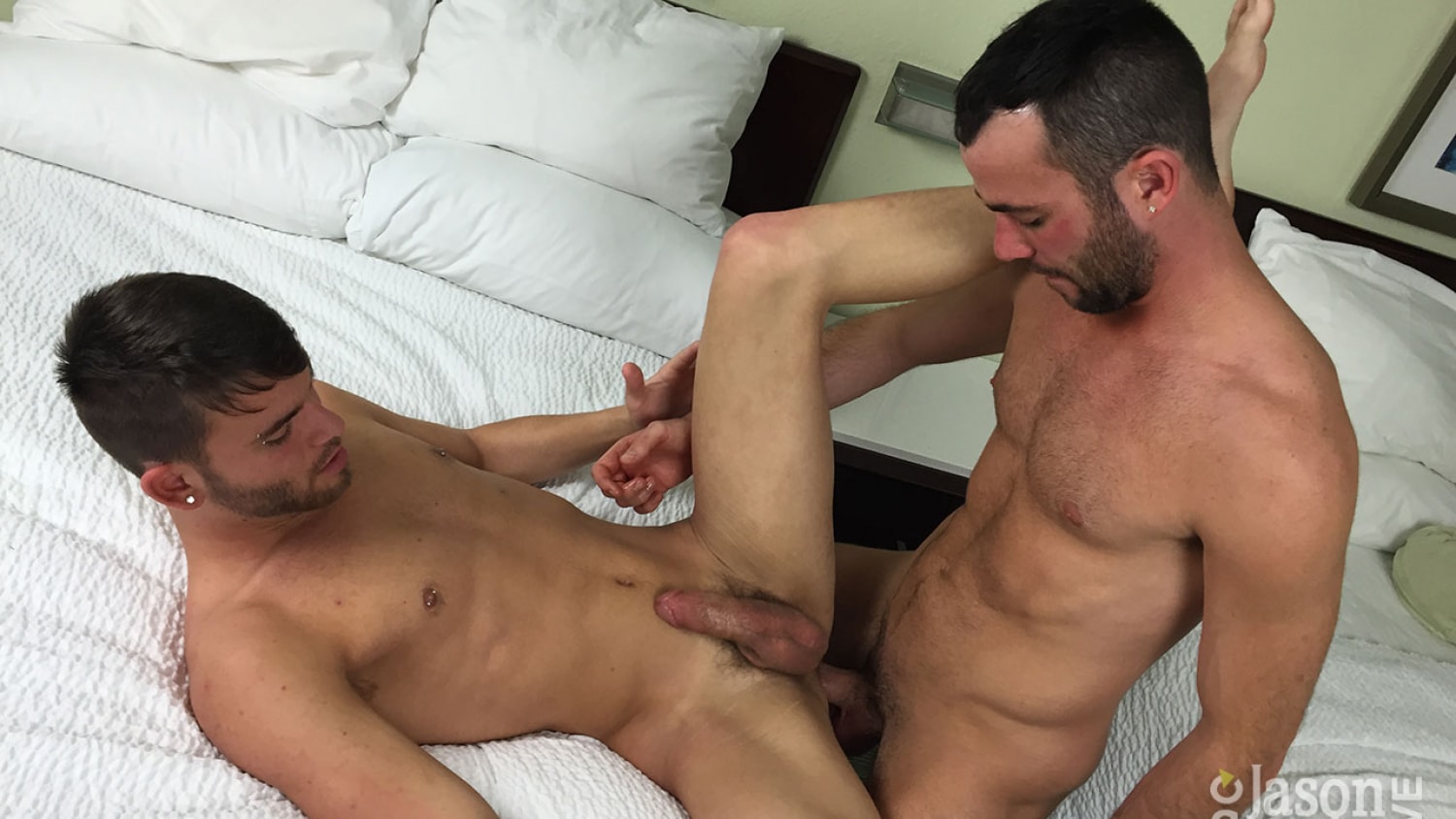 Declan McClain & Alex Mason BAREBACK in Louisville
Here's two familiar furry faces to everyone - Declan McClain and Alex Mason were begging Jason to do a scene together. These brunette beauties get lip locked from the get go. Declan is then on his knees with his lips locked around Alex's meaty cock. He fondles his balls tenderly as he swallows every inch.
His talented tongue ...
Read more
His talented tongue then moves to rimming Alex's hole - he grabs his tight cheeks and pulls them apart so he can get as deep as humanly possible with his tongue. Alex moans in pure pleasure but his tantalized hole wants cock and Declan cock is ready to please.
If this wasn't hot enough the two flip and now Alex fucks Declan - cock deep in his own hole makes him cum all over his abs. The sight of which makes Alex blow his load two. It's a sticky end to a fantastic fuck.