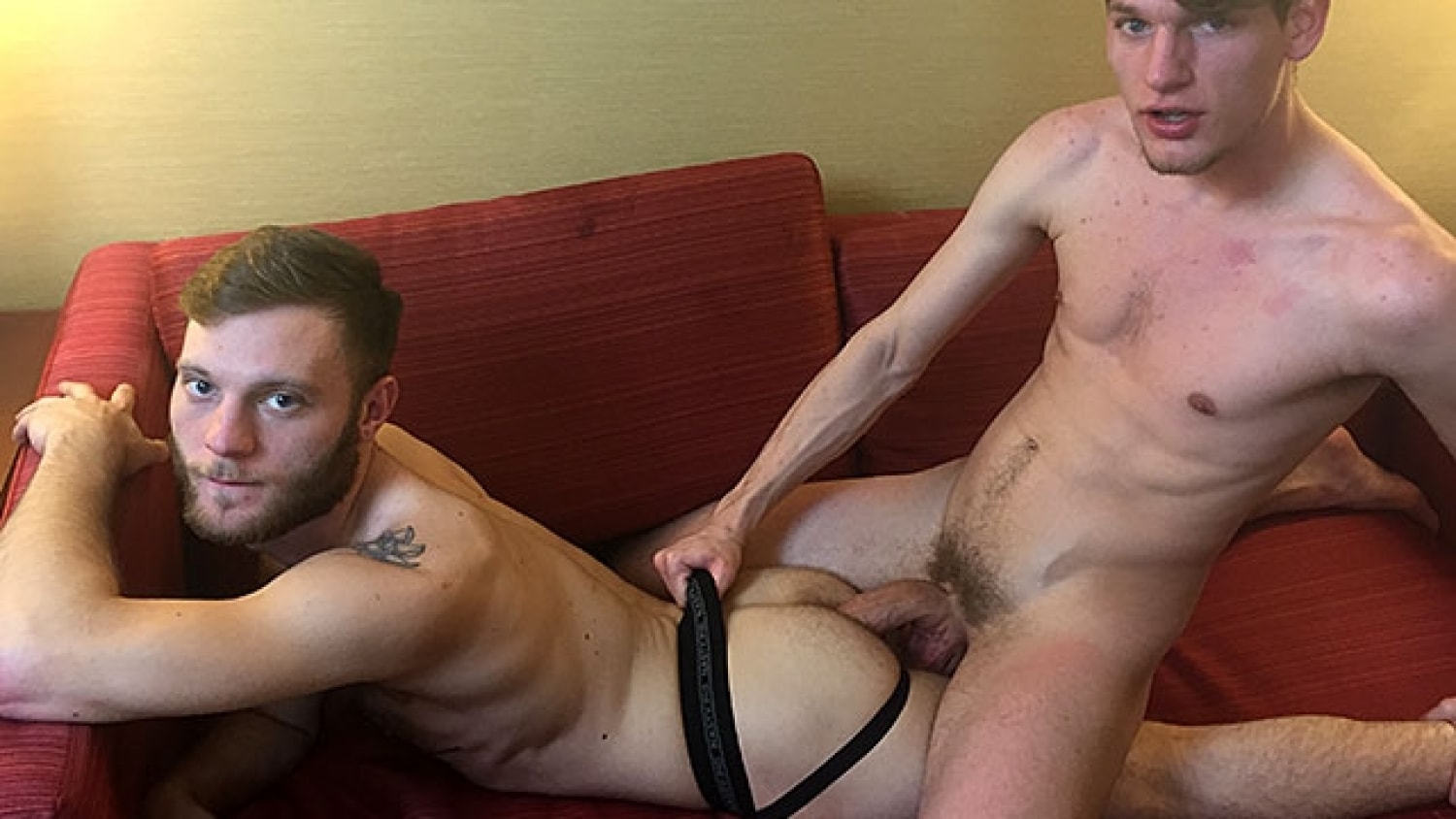 Jakob Johnson & Zack Grayson BAREBACK in Cincinnati
There are many great amusement parks right across America. Zack Grayson's huge cock should be one of them. That thing is massive and there's a lot of squealing from any guy who rides it. This week's lucky rider is new porn find Jakob Johnson.
This hairy tattooed ...
Read more
This hairy tattooed boy likes puppy play and Zack can't stop stroking his furry pecs. There's definitely some chemistry brewing between these two and they can hardly wait for the interview to finish before they start kissing.
Jakob's furry ass is framed spectacularly by a black jock and Zack's big dick pounds the fuck out of it. Hot scene!