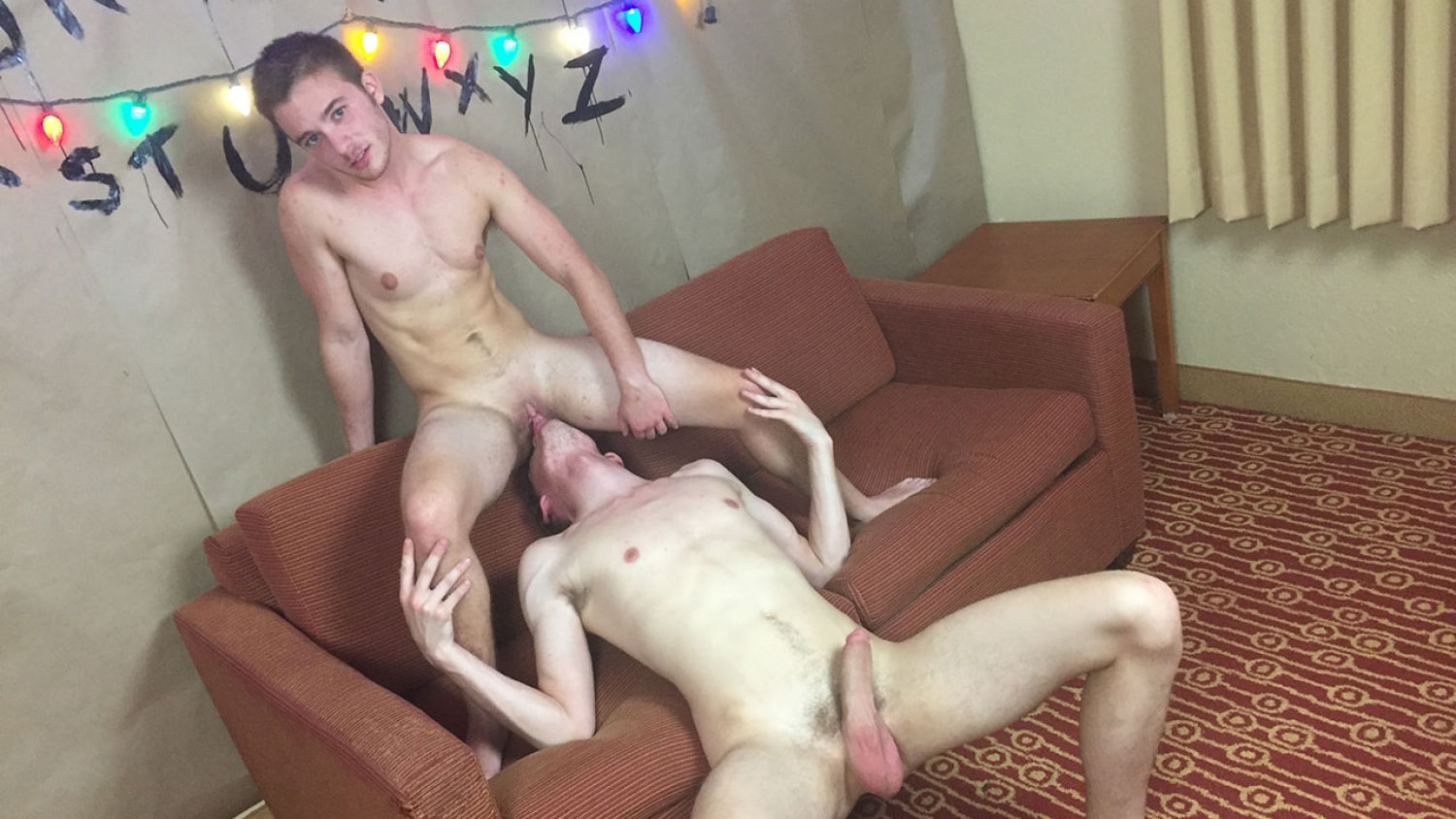 Stranger Things - A XXX Parody
Luke Hudson finds some strange lights and letters on the wall - what can it mean? Through the wall comes the monster - or at least the monster cock of Zack Grayson. "I'm the demogorgon or something - Let's fuck!" he yells.
This monster cock is huge and hard as rock as Luke lies back and deepthroats it's inches. It's then Zack's turn to use his lips and tongue to flick and lick and titillate Luke. The two moan as the heat rises.
Zack's massive bare ...
[Read more]
Zack's massive bare cock enters Luke and he is in pure ecstasy. Utilizing every inch of the couch to fuck in position after position - this otherworldly encounter is the hottest thing you'll see all year.
Zack blows his load all over Luke's abs and leaves to do 'demogorgon stuff'. Luke is left wondering what just happened ...